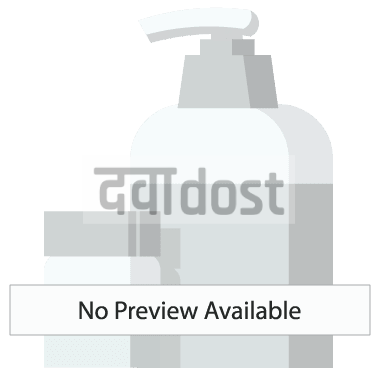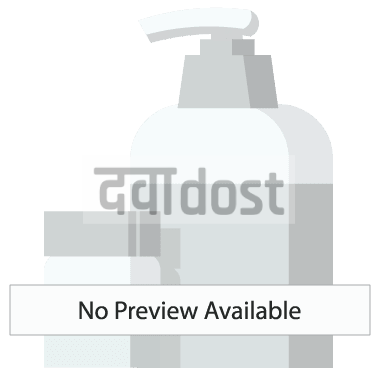 DILEX 250 MG TABLET
medicineDetail.prescriptionRequired
strip of 10 tablets
medicineDetail.manufacturer:
Wockhardt Ltd
medicineDetail.composition:
Divalproex
searchResult.mrp:
₹50

₹45

medicineDetail.shippingServiceMsg
medicineDetail.faqFull
(medicineDetail.faqs)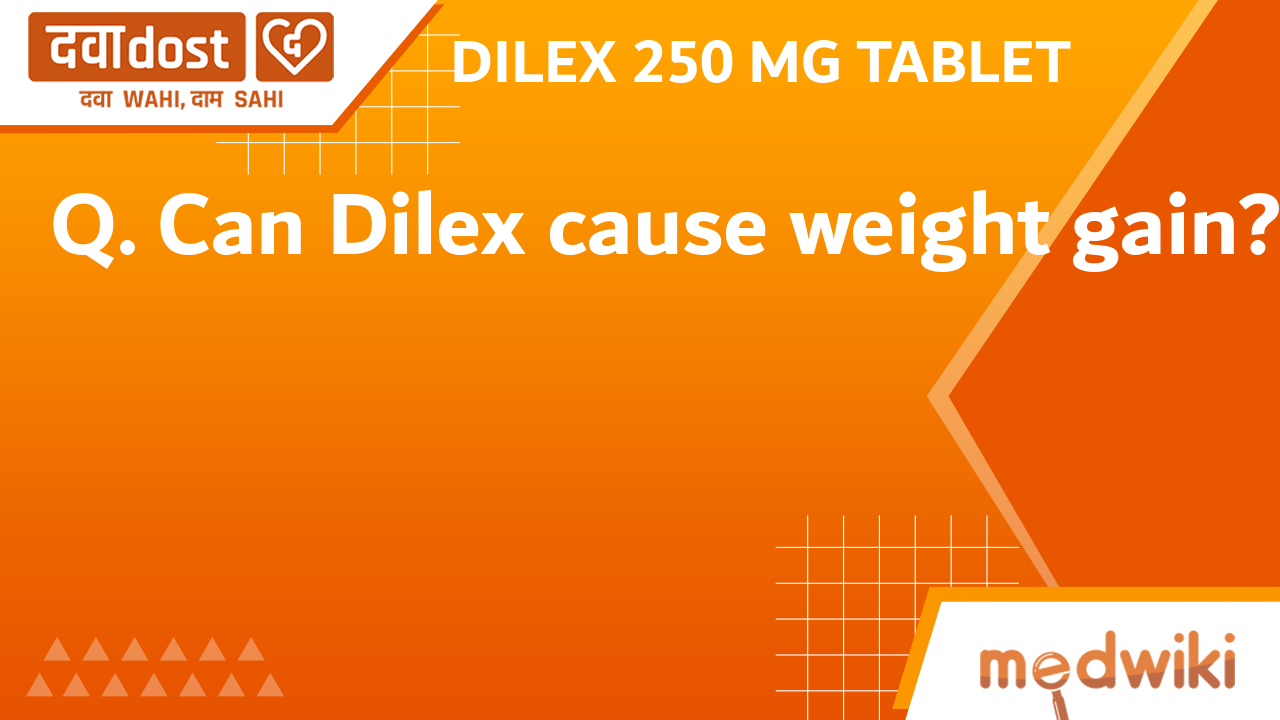 Q. Can Dilex cause weight gain?
Yes, Dilex may cause weight gain. The gain in weight could be due to an increase in hunger. Keep a check on your diet and exercise regularly to prevent any weight gain. If you are have concerns related to weight gain, consult your doctor.
medicineDetail.readMore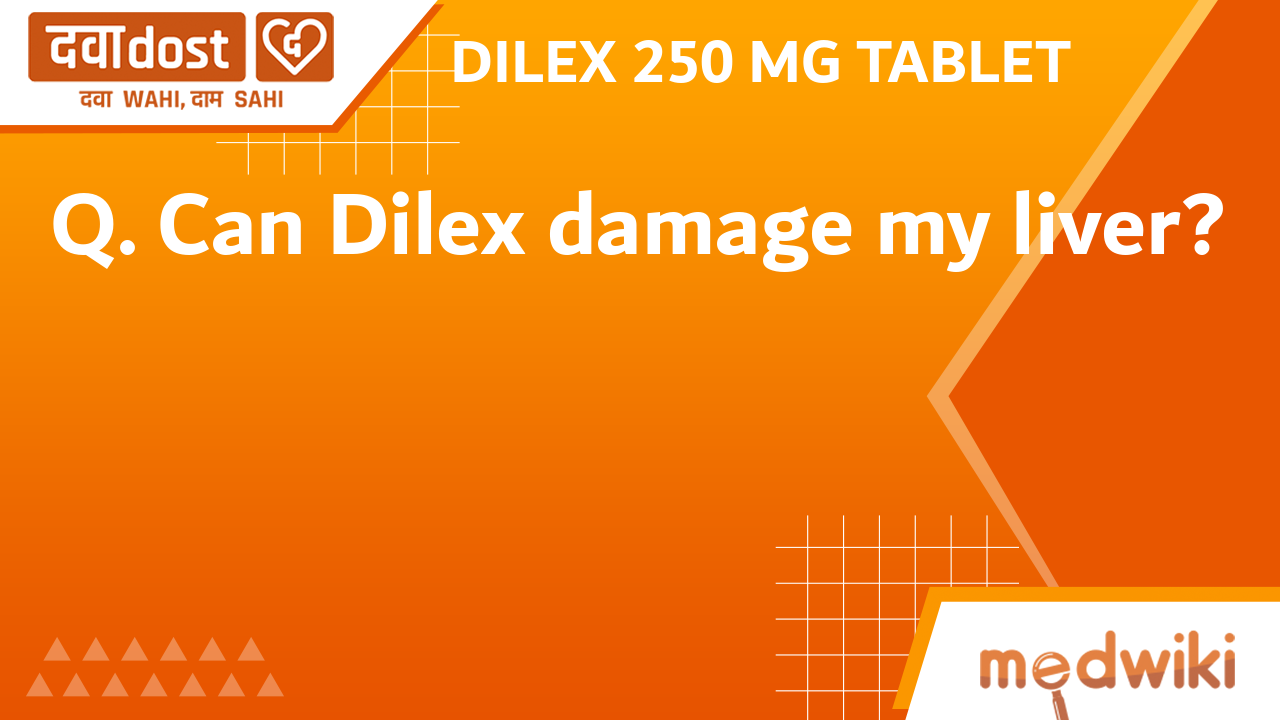 Q. Can Dilex damage my liver?
Yes, Dilex can cause damage to the liver. The risk is more likely to occur during the first 6 months of starting the treatment with Dilex. Symptoms of liver damage may include nausea or vomiting, loss of appetite, stomach pain, dark coloured urine, facial swelling, yellowing of the skin or white of eyes. Therefore, it is important to have liver function tests done before starting the medicine and. Tests should be done periodically during the first 6 months of therapy, especially in those who are likely to be at risk and those with a prior history of liver disease.
medicineDetail.readMore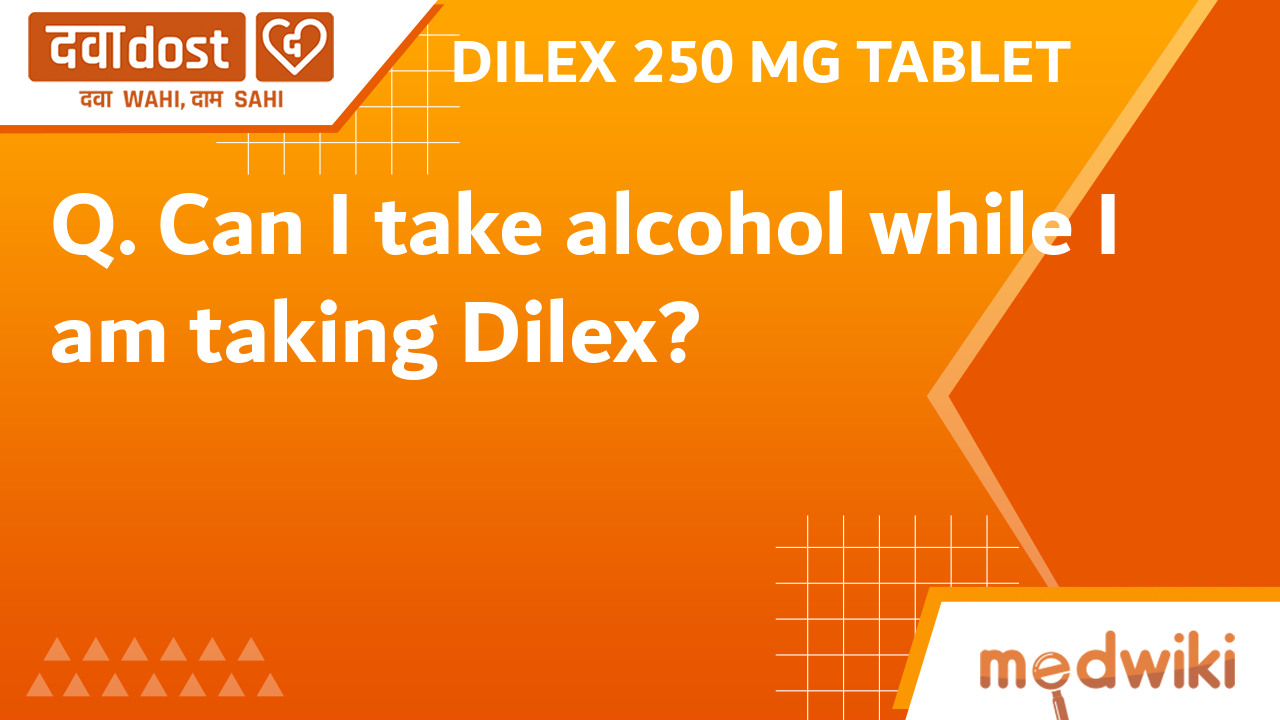 Q. Can I take alcohol while I am taking Dilex?
Avoid alcohol consumption while you are on treatment with Dilex. Taking alcohol with this medicine may make you feel more drowsy, light headed or dizzy.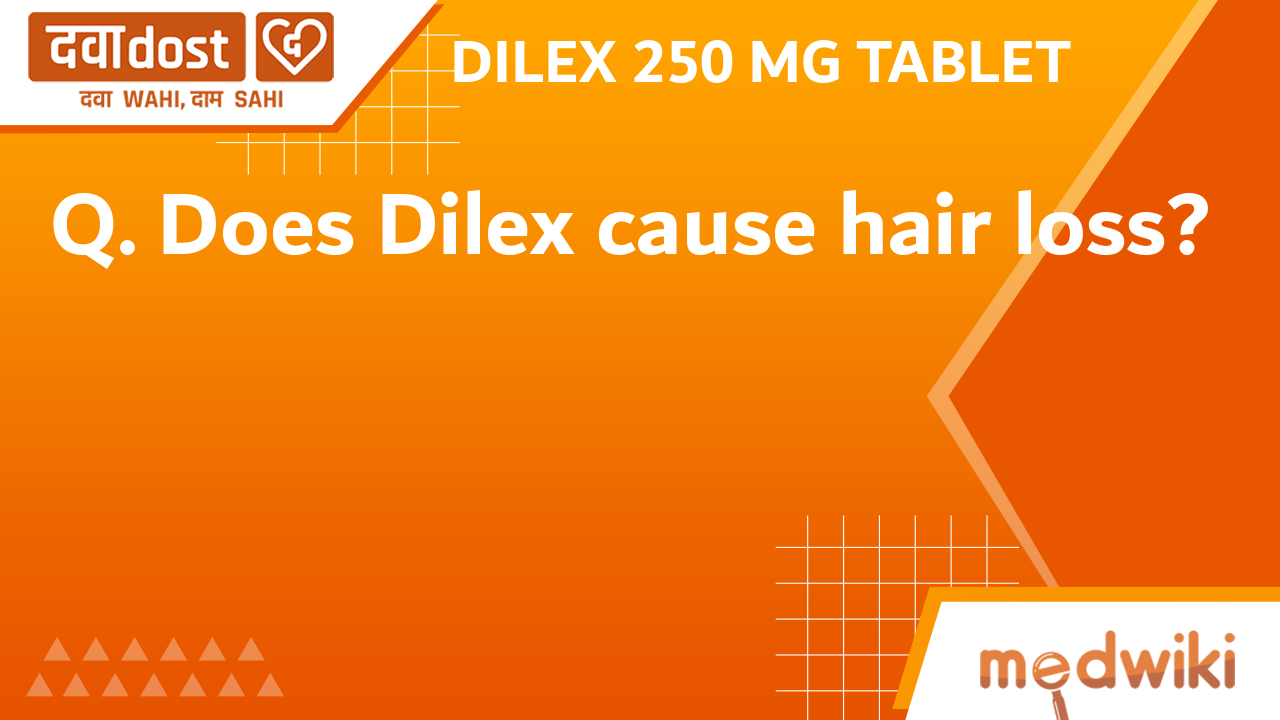 Q. Does Dilex cause hair loss?
Yes, Dilex may cause hair loss. However, it is only for a short time and is usually dose related. Please consult your doctor if the hair loss bothers you or persists for a longer duration.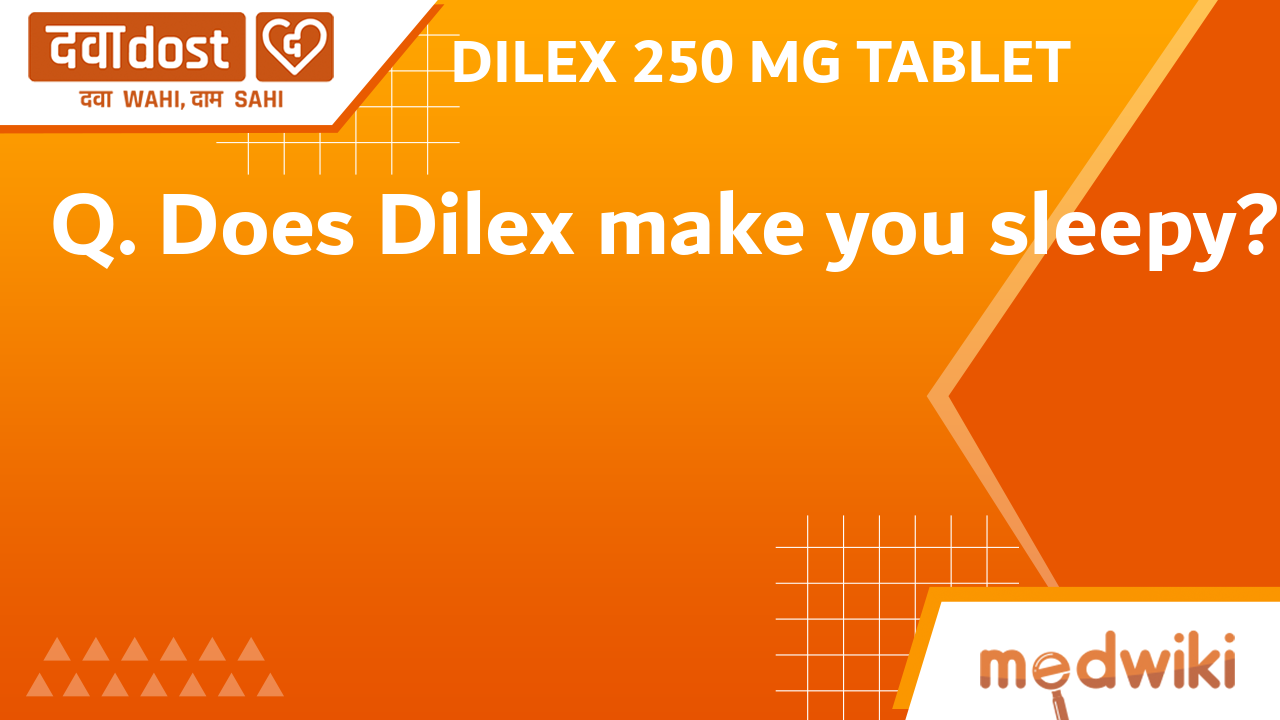 Q. Does Dilex make you sleepy?
Yes, Dilex may make you feel sleepy. Avoid driving or other work that requires mental focus until you know how it affects you.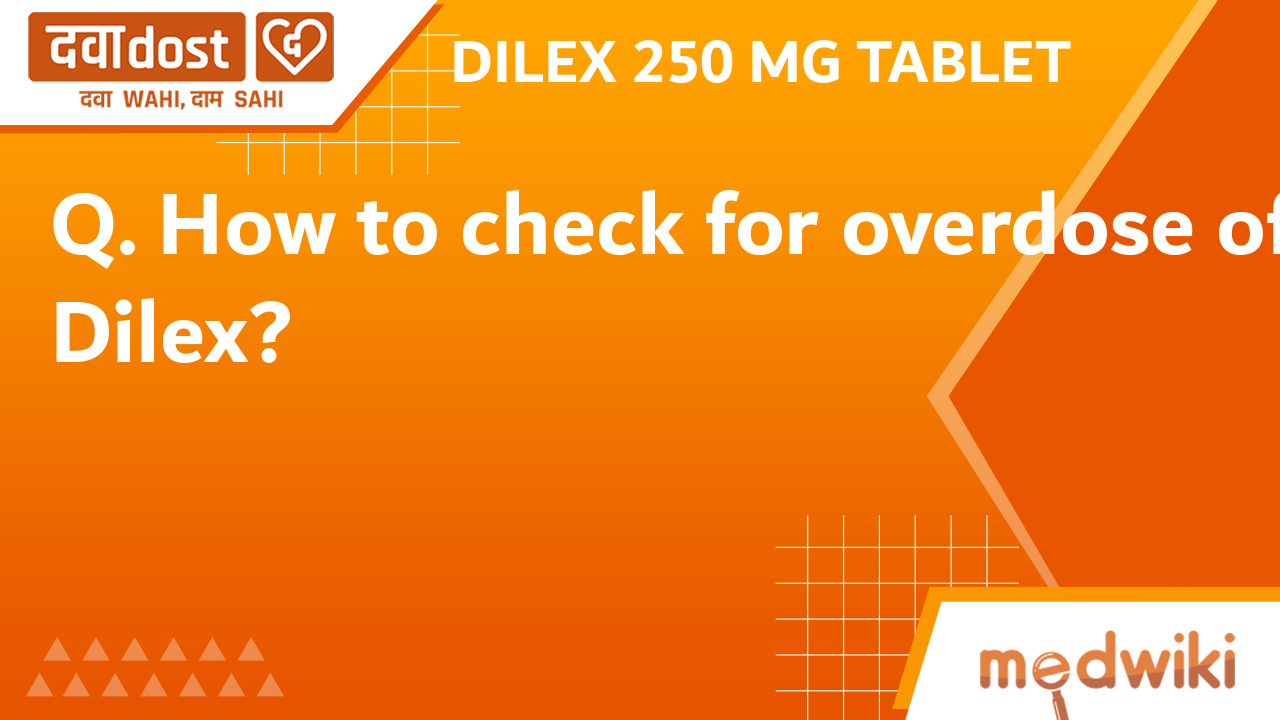 Q. How to check for overdose of Dilex?
Overdose of Dilex may cause headaches, blurred eyesight due to pupils of the eyes becoming smaller, lack of reflexes, confusion and tiredness. You may also experience weak or "floppy" muscles, fits (seizures), loss of consciousness, behavioral changes and breathing difficulties such as fast breathing, shortness of breath, or chest pain. Immediate medical assistance is required in case of overdose.
medicineDetail.readMore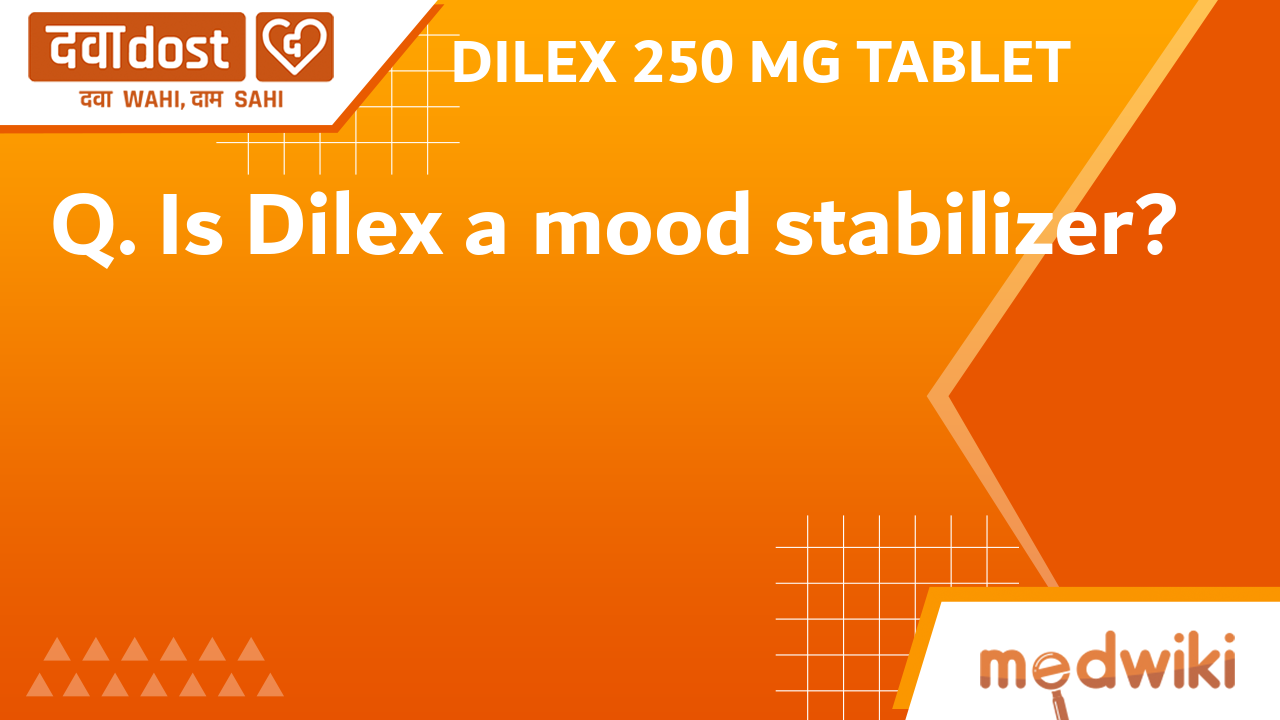 Q. Is Dilex a mood stabilizer?
Yes, Dilex can sometimes be used as a mood stabilizer. It is given in patients who experience rapid changes in their mood. It works by calming the hyperactivity of the brain during mood changes.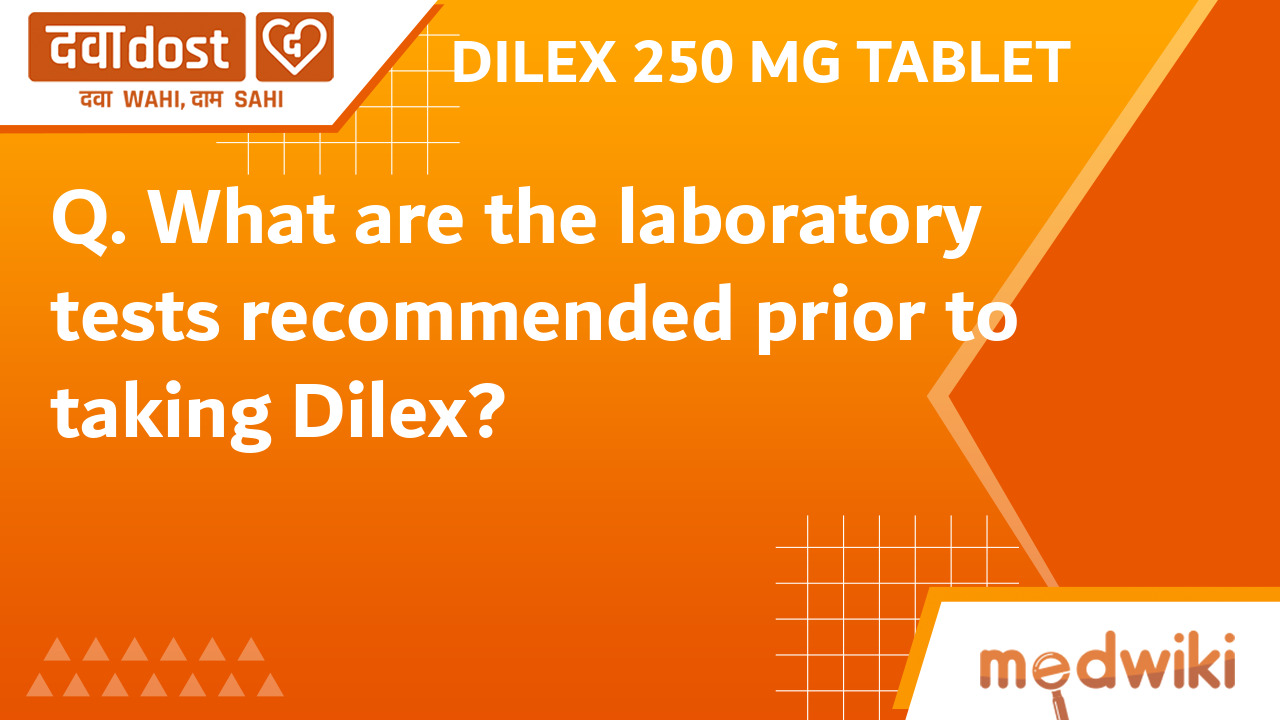 Q. What are the laboratory tests recommended prior to taking Dilex?
The doctor may suggest blood tests before starting the treatment with Dilex. The tests may include blood cell count, including platelet count, bleeding time and coagulation tests These tests are also advised to avoid any spontaneous bruising or bleeding. In addition to this, liver function tests are advised before therapy. It is recommended to periodically monitor liver function during the first 6 months of therapy, primarily in those who seem most at risk and those with a prior history of liver disease.
medicineDetail.readMore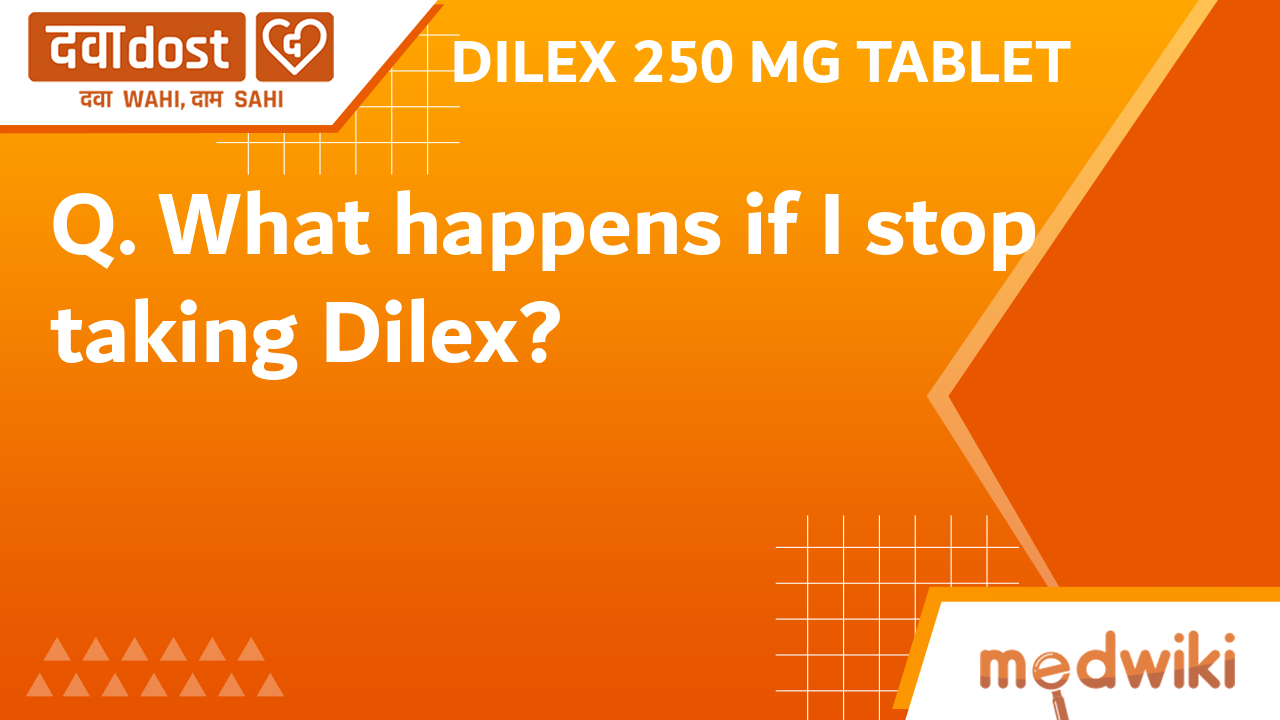 Q. What happens if I stop taking Dilex?
You should not stop taking Dilex without consulting your doctor. The dose of Dilex should be reduced gradually and eventually can be stopped under the supervision of a doctor or specialist. Suddenly stopping the medication may lead to recurrence of symptoms or irritability, anxiety, dizziness and tremors.
medicineDetail.readMore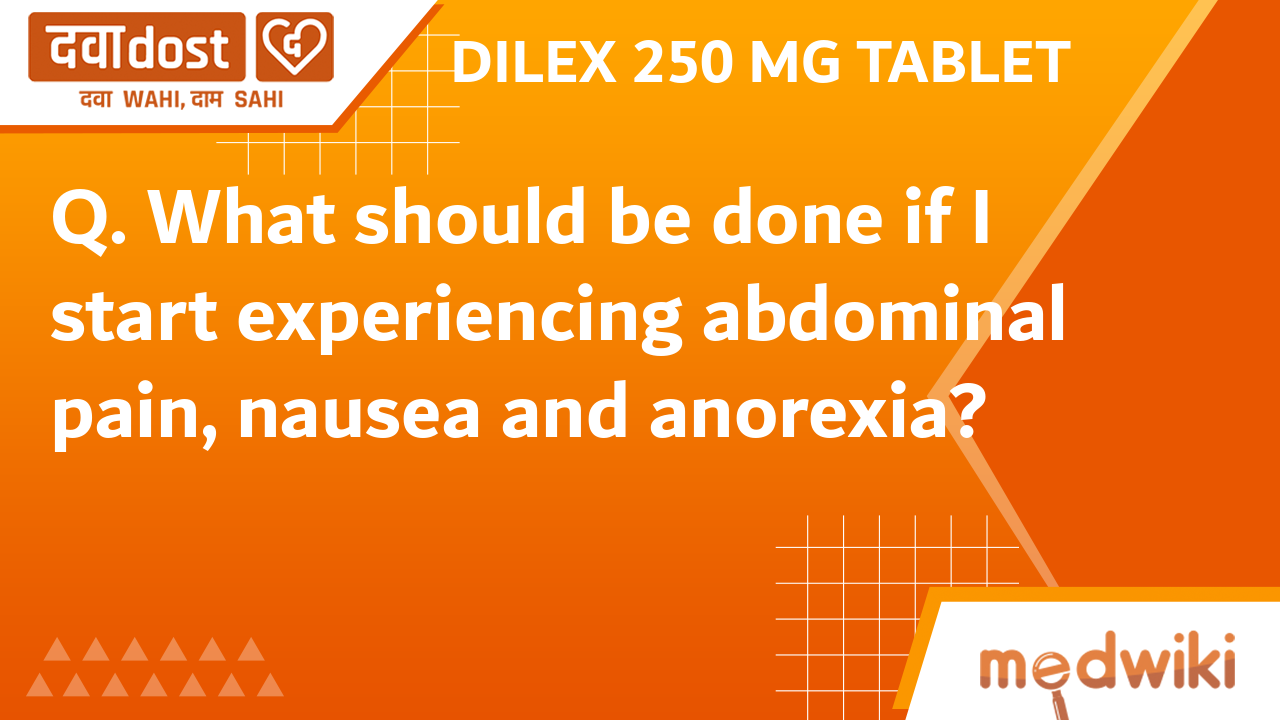 Q. What should be done if I start experiencing abdominal pain, nausea and anorexia?
If you experience acute severe abdominal pain along with nausea and vomiting, it may be due to pancreatitis. Immediately consult your doctor in case you experience these symptoms. Your doctor may get your levels of serum amylase checked. In case the test shows positive results for pancreatitis, the medication should be stopped immediately.
medicineDetail.readMore
medicineDetail.similarMed
medicineDetail.introduction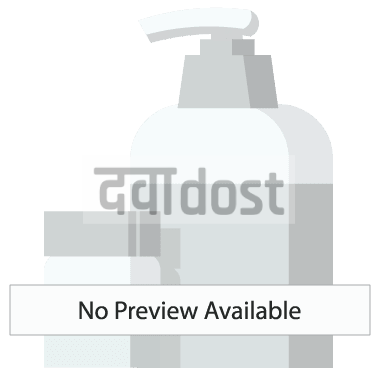 medicineDetail.introductionTo DILEX 250 MG TABLET
DILEX 250 MG TABLET may be used alone or in combination with other medicines. The dose and how often you need to take it will be decided by your doctor so that you get the right amount to control your symptoms. It may be increased gradually. You can take this medicine with or without food but take it at the same time each day to get the most benefit. It usually takes a couple of weeks to work. It is important to take this medicine regularly and for as long as you are advised, even if you feel well. Missing doses may trigger seizures and, if you stop, your condition may get worse. It should never be stopped suddenly.

The most common side effects of this medicine include headache, blurred vision, nausea, vomiting, feeling dizzy, tired or drowsy, and unsteadiness. Most of these are not serious. Keep taking the medicine but talk to your doctor if these side effects bother you or do not go away. However, if you notice a skin rash or redness, tell your doctor straight away. It could develop into a life-threatening skin condition called Stevens-Johnson syndrome. Long-term treatment with this medicine can cause osteoporosis (reduced bone mass) and increase your risk of breaking a bone. Anticonvulsants like this medicine may cause suicidal thoughts and behaviors. If your mood becomes depressed, tell your doctor.

This medicine may not be suitable for everybody. Before using it, tell your doctor if you have ever had heart problems, kidney or liver disease, difficulty urinating, depression or suicidal thoughts. Many other medicines can interfere with it and some should not be taken together so tell your doctor all the medicines you are taking to make sure it is safe. If you are pregnant, do not start or stop taking this medicine without asking your doctor. Drinking alcohol should be avoided as it can increase some of the side effects and can also increase your risk of seizures. You may need frequent blood tests to help your doctor make sure you are taking the right dose both before you start and while you are using it.
medicineDetail.uses DILEX 250 MG TABLET
Epilepsy/Seizures
Bipolar disoder
Migraine
medicineDetail.sideEffects
DILEX 250 MG TABLET
Headache
Dizziness
Blurred vision
Weakness
Abdominal pain
Infection
Nausea
Vomiting
Sleepiness
Hair loss
Weight gain
Double vision
Diarrhea
Tremor
Weight loss
Flu-like symptoms
medicineDetail.safetyAdvice DILEX 250 MG TABLET
medicineDetail.adviceTxt
medicineDetail.highRisk
medicineDetail.moderateRisk
medicineDetail.safe
Alcohol
DILEX 250 MG TABLET may cause excessive drowsiness with alcohol.
Pregnancy
DILEX 250 MG TABLET is unsafe to use during pregnancy as there is definite evidence of risk to the developing baby. However, the doctor may rarely prescribe it in some life-threatening situations if the benefits are more than the potential risks. Please consult your doctor.
medicineDetail.readMore
Breastfeeding
DILEX 250 MG TABLET is safe to use during breastfeeding. Human studies suggest that the drug does not pass into the breastmilk in a significant amount and is not harmful to the baby.
medicineDetail.readMore
Driving
DILEX 250 MG TABLET may cause side effects which could affect your ability to drive.
Kidney
DILEX 250 MG TABLET is safe to use in patients with kidney disease. No dose adjustment of DILEX 250 MG TABLET is recommended.
medicineDetail.readMore
Liver
DILEX 250 MG TABLET is probably unsafe to use in patients with liver disease and should be avoided. Please consult your doctor.
medicineDetail.readMore