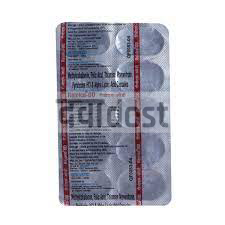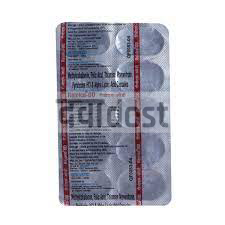 Rejoice OD Capsule 10s
strip of 10 capsules
medicineDetail.manufacturer:
Solvate Laboratries Pvt Ltd
medicineDetail.composition:
Alpha Lipoic Acid + Folic Acid + Methylcobalamin + Pyridoxine + Thiamine
searchResult.mrp:
₹160

₹136

Get 15% discount

Inclusive of all taxes

This offer price is valid on orders above ₹850.

medicineDetail.shippingServiceMsg
medicineDetail.similarMed
medicineDetail.introduction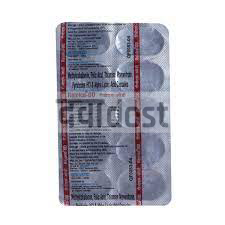 medicineDetail.introductionTo Rejoice OD Capsule 10s
It is a vitamin supplement that falls under the category of Vitamins. It is mainly used to treat nutritional deficiencies in the body.
It contains various vitamins: Alpha Lipoic Acid: Acts as an antioxidant, protects cells, and restores vitamin levels in the body. Folic Acid: Helps in making red blood cells and prevents DNA changes that can lead to cancer. Mecobalamin: A form of vitamin B12 that regulates various bodily functions. Pyridoxine (Vitamin B6): Regulates functions like blood formation and protein synthesis. Thiamine (Vitamin B1): Generates energy from nutrients and aids in cell growth.
Use it in dose and duration as prescribed by your doctor.
medicineDetail.uses Rejoice OD Capsule 10s
Nutritional deficiencies.
medicineDetail.benefits
Rejoice OD Capsule 10s
It helps restore vitamin levels, protect cells from damage, generate energy, and regulate various bodily functions.
medicineDetail.sideEffects
Rejoice OD Capsule 10s
medicineDetail.safetyAdvice Rejoice OD Capsule 10s
medicineDetail.adviceTxt
medicineDetail.highRisk
medicineDetail.moderateRisk
medicineDetail.safe
Liver
Inform your doctor if you have a history of liver diseases.
Kidney
Let your doctor know if you have a history of kidney diseases.
Alcohol
Avoid excessive alcohol consumption while using medicine as it may reduce the absorption of folic acid.
Driving
Its not known if Rejoice OD Capsule 10s affects your ability to drive, so be cautious if youre not feeling mentally alert.
medicineDetail.readMore
Pregnancy
Consult your doctor if youre pregnant before using.
Breast feeding
If youre breastfeeding, consult your doctor before taking these medicine.